Run The Jewels – Legend Has It [Video]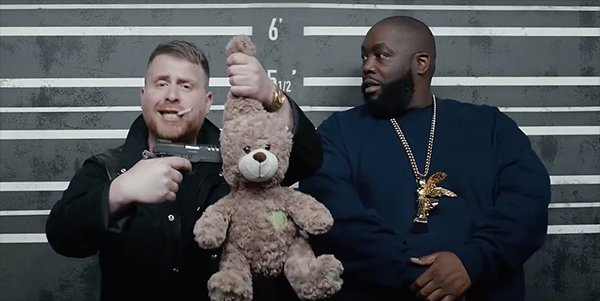 Killer Mike and El-P are victims of a corrupt criminal justice system in new visual for "Legend Has It." Track is taken from their latest Run The Jewels 3 project.
"High on acid and caught in the system. Pitted against icons of innocence in a police line up that doesn't feel real. No bunnies were hurt in the making of this video."
Watch the Brian Beletic-directed clip below.