Flatbush Zombies Announce "See You in Hell" Tour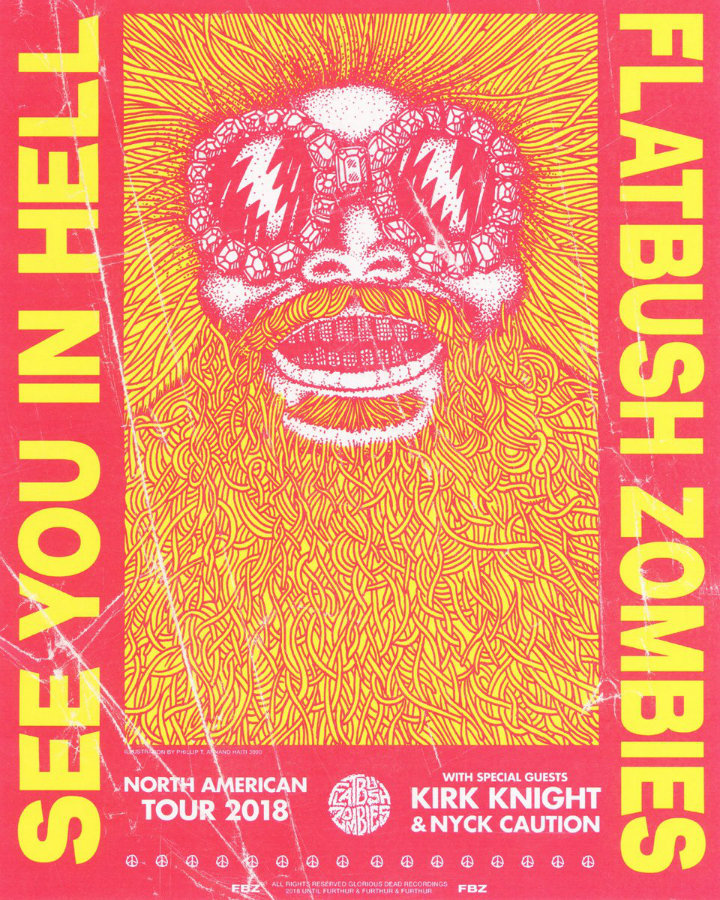 Meechy Darko, Zombie Juice and Erick Arc Elliott announced that they'll be hitting road in April.
Flatbush Zombies will be taking over North America, with stops in cities like Portland, Denver, Chicago, Detroit, Toronto, Philadelphia, New York, Atlanta and many others.
All shows are set to feature guest appearance Pro Era's own Kirk Knight and Nyck Caution.
Check out the dates below.
Apr 25 – Portland, OR
Apr 27 – Vancouver, BC
Apr 28 – Seattle, WA
May 1 – Boise, ID
May 2 – Salt Lake City
May 4 – Denver, CO
May 5 – Bonner Springs, KS
May 6 – Des Moines, IA
May 7 – Omaha, NE
May 9 – Saint Paul, MN
May 10 – Chicago, IL
May 11 – Milwaukee, WI
May 12 – Grand Rapids, MI
May 13 – Columbus, OH
May 15 – Detroit, MI
May 16 – Toronto, Ontario
May 17 – Montreal, Quebec
May 18 – New Haven, CT
May 19 – Boston, MA
May 22 – Philadelphia, PA
May 23 – New York, NY
May 24 – Silver Spring, MD
May 25 – Raleigh, NC
May 26 – Atlanta, GA
May 27 – Nashville, TN
May 30 – Asheville, NC
Jun 1 – Orlando, FL
Jun 2 – Fort Lauderdale, FL
Jun 3 – Tampa, FL
Jun 7 – Austin, TX
Jun 8 – San Antonio, TX
Jun 9 – Dallas, TX
Jun 11 – Santa Fe, NM
Jun 12 – Phoenix, AZ
Jun 16 – San Francisco, CA